Funeral outfits for Teens girls : The ceremony of a funeral is different in different societies and cultures but the main objective of a  funeral to memorialise someone who has died. Funerals take place before burial or cremation. It commemorates the departed person's life and is a closure for their loved ones. Funerals are a public means of expressing our beliefs and feelings about the death of someone loved
Wearing the right outfit for a funeral is really important as you need to show respect to the person that died and to his family and loved ones. Which is why plain black attire is appreciated in almost all cultures. White is also a very popular option. We have collected a few outfit ideas and tips so that your get-up does not give a wrong impression
How to Dress For a Funeral for Teenage Girls
Here are a few tips on how to appropriately dress up for a funeral
Invest in a modest black dress or suit
If you do not own a black outfit then opt for any dark colored clothes
It's not a set-in-stone rule, but it's better not to wear printed clothes
Avoid bright colors like red, yellow, orange at all costs.
A hat is a good choice
↓ 30 – Black Maxi Dress
Maxi dresses are the ones that go down to your ankles. They make a good funeral outfit as they look smart and decent. Try to avoid ones with a lot of flair, though. A sleek (but not too tight) will seem appropriate. Here are Stylish And Trendy Maxi Skirts For Women.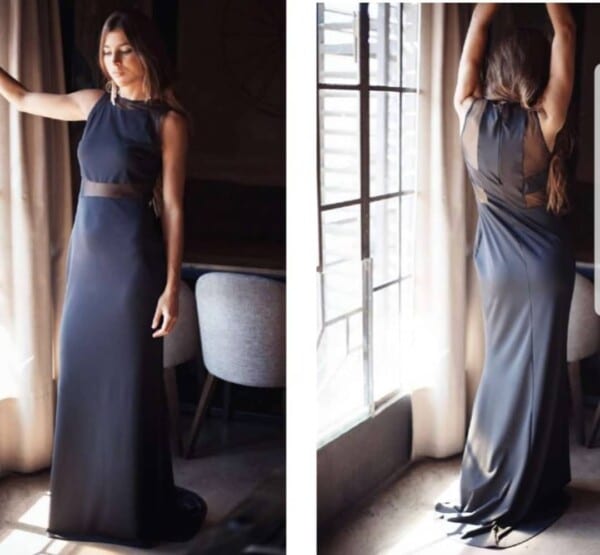 ↓ 29 – What to Wear to a Funeral in Winter
A plain black outfit with a black (or a dark-colored) jacket will do the job. Try to avoid any informal attire like graphic sweatshirts or hoodies. A decent seater is acceptable in case you don't own a jacket or coat.
↓ 28 –What to Wear to a Funeral in Summer
Bright colors and bold prints are usually associated with summers but not in the case of funerals. Death does not look at the season it just happens. So, you have to wear black to a funeral service. A loose, sleeveless dress is a good choice. Try to avoid tight, skin-hugging dresses for your own comfort and convenience.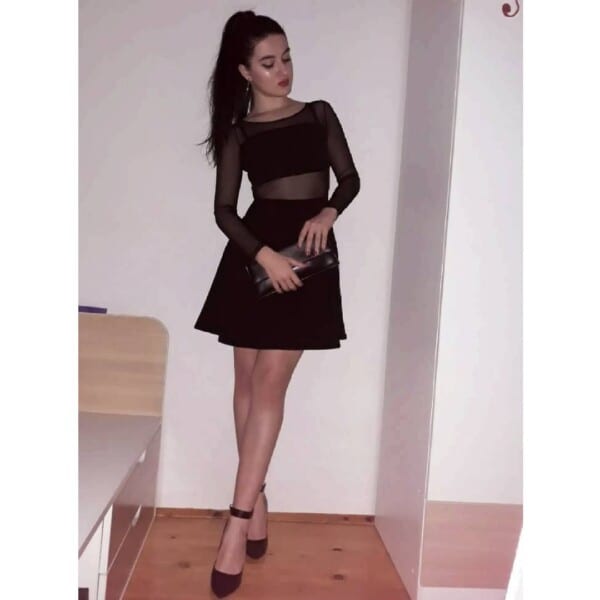 ↓ 27 – Black Stockings
Dresses usually give a better look when paired with black translucent stockings. Dark colored stockings aid in giving a smarter overall look, making your legs more attractive.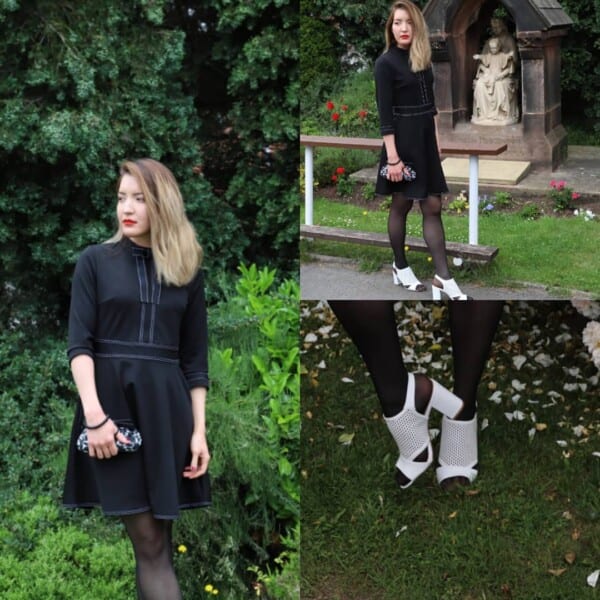 ↓ 26 – Proper Colors to Wear to a Funeral
Black is the traditional option but people tend to bend that practice. If you do not have a black outfit then search your closet for something in the darker tones. Something like a navy blue, gray or brown dress can work. Bright flashy colors like red, orange, yellow etc. are frowned upon. printed clothes are also not appreciated. Lowkey, minimal dresses are the most appropriate choice.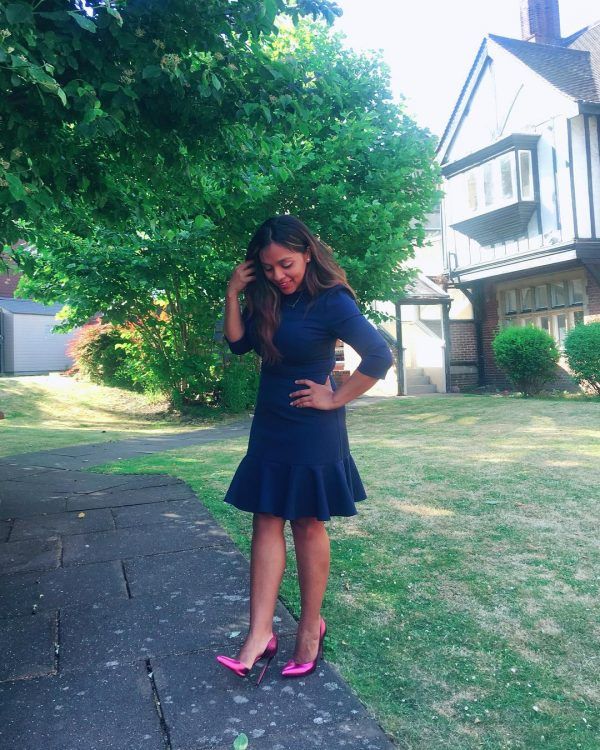 Via
↓ 25 – Black Pantsuit
A well fitted black pantsuit is a good formal investment. It gives an impression of a collected, mature individual. It is not just appropriate for funerals but other formal occasions as well. Check out these 25 Celebrities All Black outfits Styles for Fall to Copy.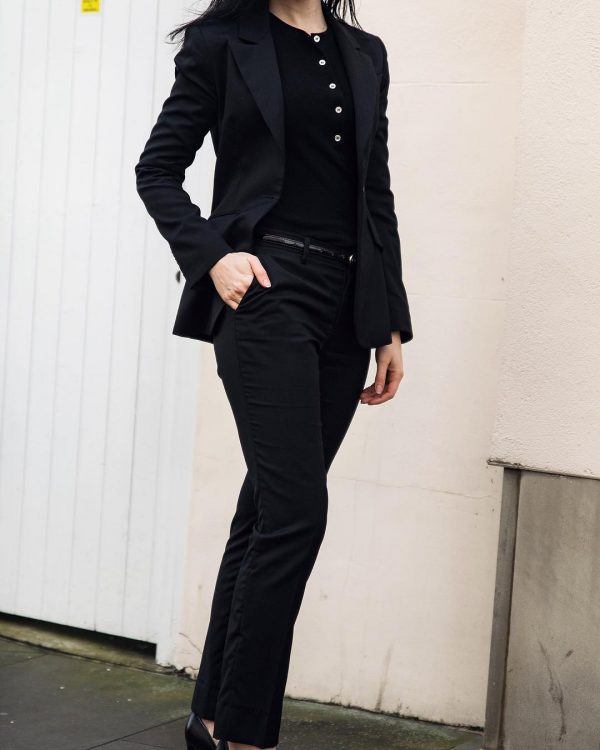 ↓ 24 – Heels for a Funeral
If you are used to it then take out your pair of black stilettos. Heels add to the formality of the outfit.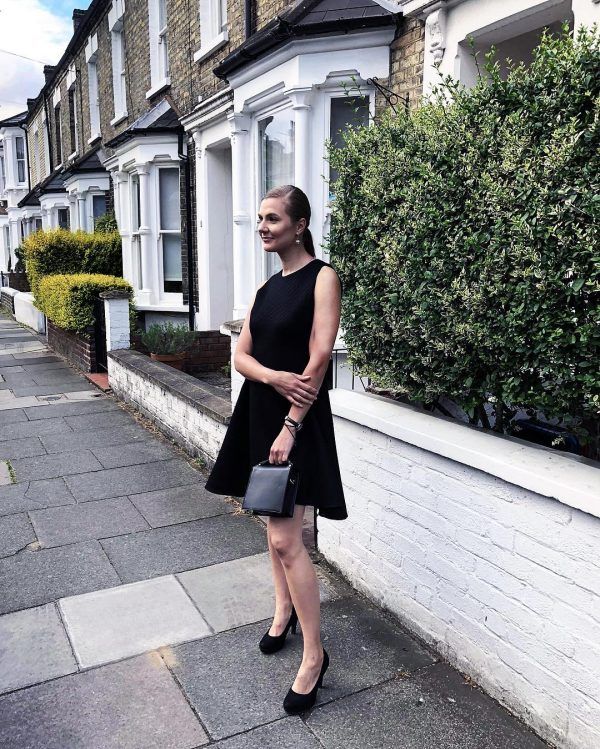 ↓ 23 – Funeral Hats
Funeral hats, dramatic veils were all part of funeral outfits for women but with time there has been a lot of relaxation. Mourners today are hardly wearing funeral hats but if you are a hat person then go for it.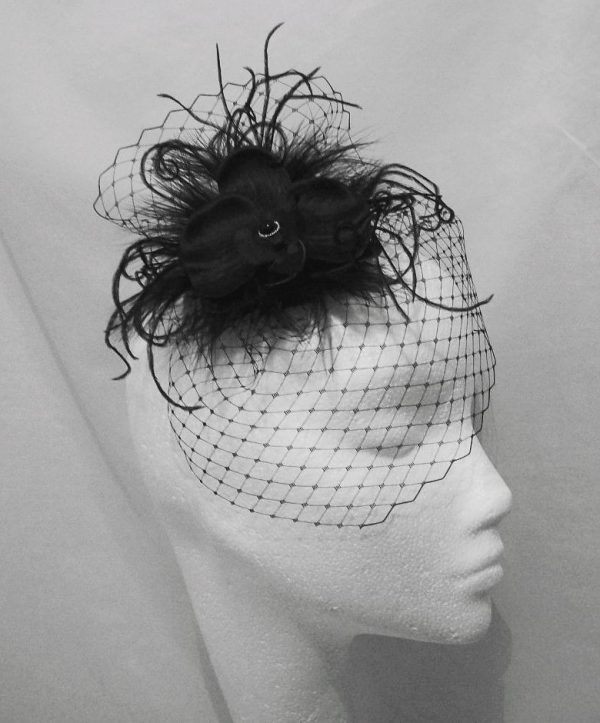 ↓ 22 – Funeral Suits That Are Not Black
Black outfits are not a must nowadays, though they are still worn most of the time. In case you don't have a black funeral appropriate outfit (such as a dress or suit) then go for dark colored suits like Navy blue, brown or grey.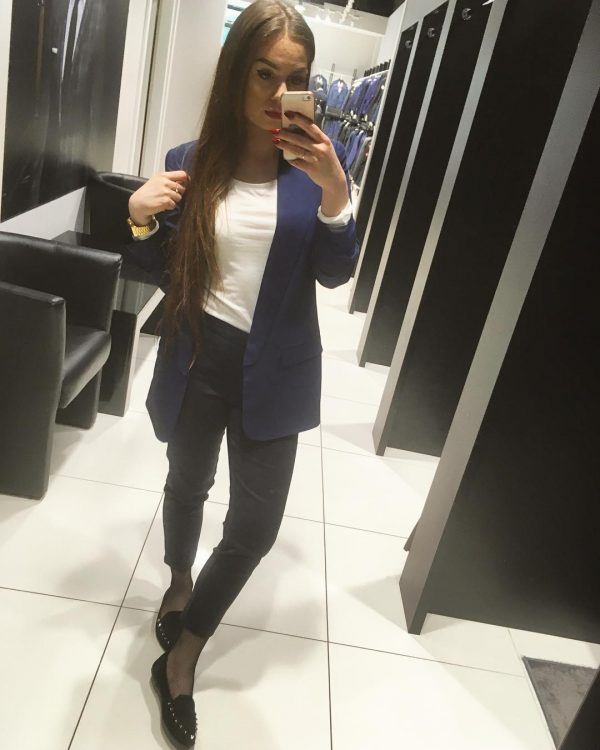 ↓ 21 – How to Dress for a Funeral in Skirts 
You can switch your pants with a well-fitted pencil skirt. It's preferable to be kept below knee length.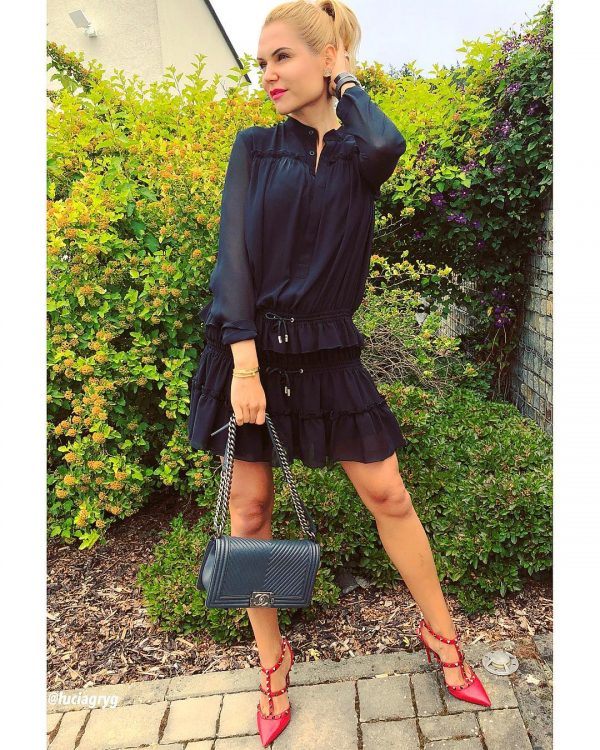 ↓ 20 – Flat Shoes 
If high heels are a little extra for you, or if you're not used to it then you do not want to make fun of yourself by limping in front of everyone, or worse twisting your ankle. Choose a comfortable pair of flat pumps or sandals. Running shoes or flip-flops are definitely out of the question as they do not belong in the definition of formal. Here are 26 Ideas on How to Wear Flat Shoes in Summers.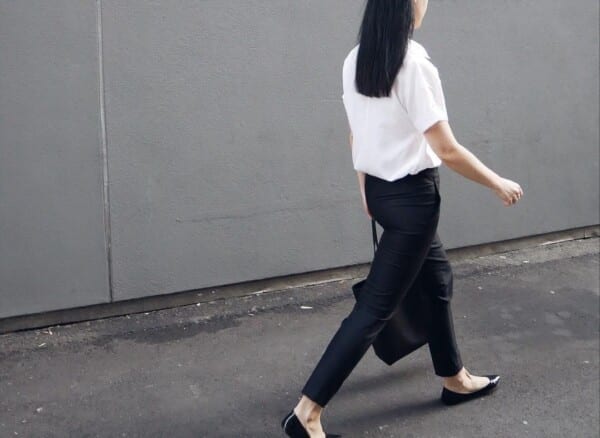 ↓ 19 – Black Suit with a Skirt
You can ditch your trouser for a sleek and smart pencil skirt. Wear it with a good pair of heeled pumps. Try to keep the skirt below knees, though.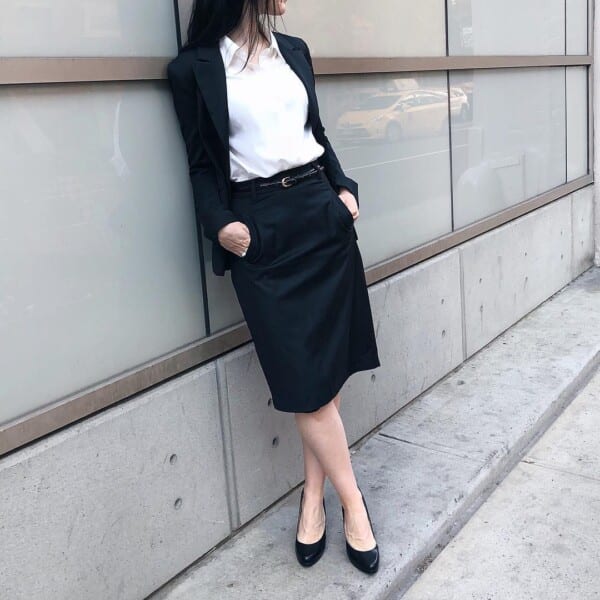 ↓ 18 – Long Coat
A long coat can be a suitable choice if it's winter or cold.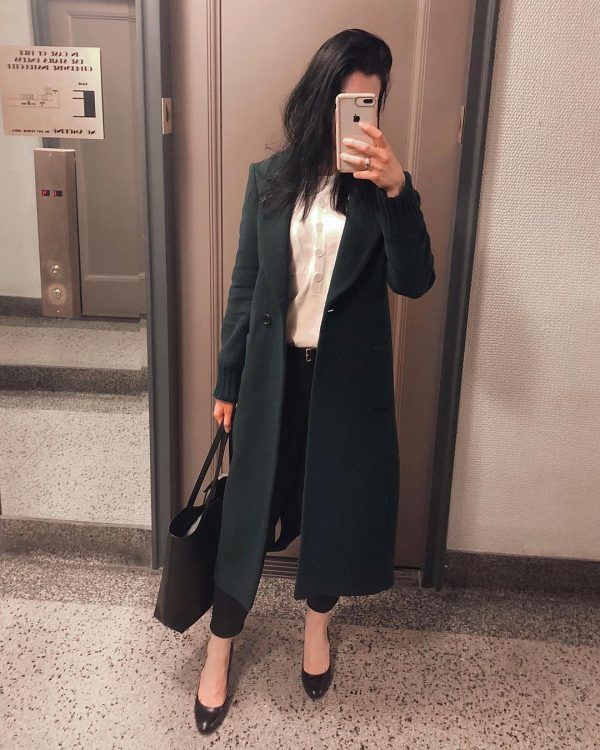 ↓ 17 – Shirt Dress
A shirt dress is also an option if you do not have any appropriate outfits.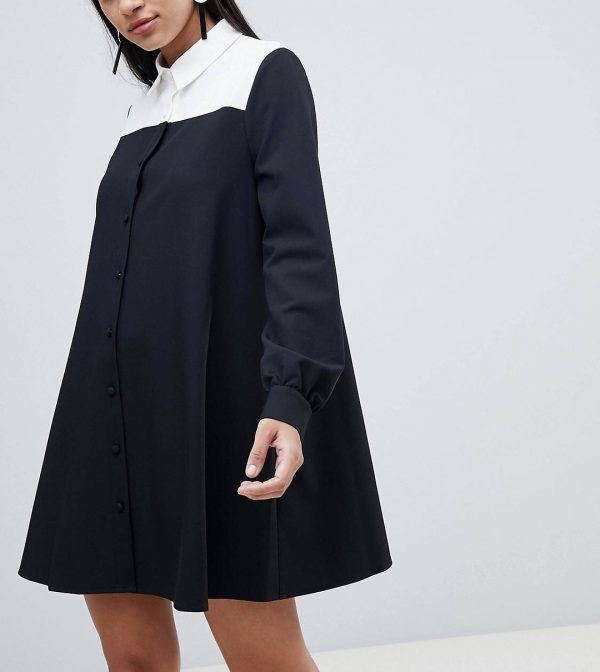 ↓ 16 – Jumpsuits
As funerals are not as formal as they used to be in the Victorian era, jumpsuits might make the cut, too. A dark colored, simple plain jumpsuit is suitable for any funeral.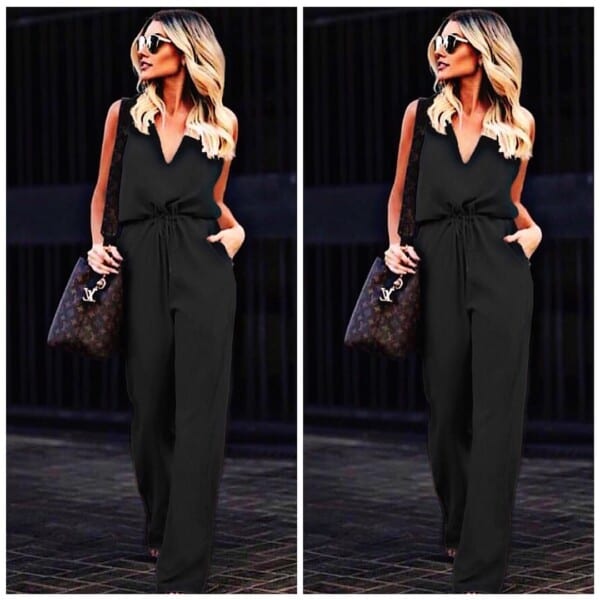 ↓ 15 – Eastern Funeral Outfits
Even though black is seen a lot in funerals in the west, white is the color of mourning in many eastern cultures. Funerals in the East usually include, but not limited to shades of white or off-white, beige etc. Funerals in South Asian countries like Pakistan and India are not as formal as those in Western societies. But, bright colors and bold prints need to be avoided. Dresses and flowy clothes are also fr0wned upon. Try to cover yourself from head to toe.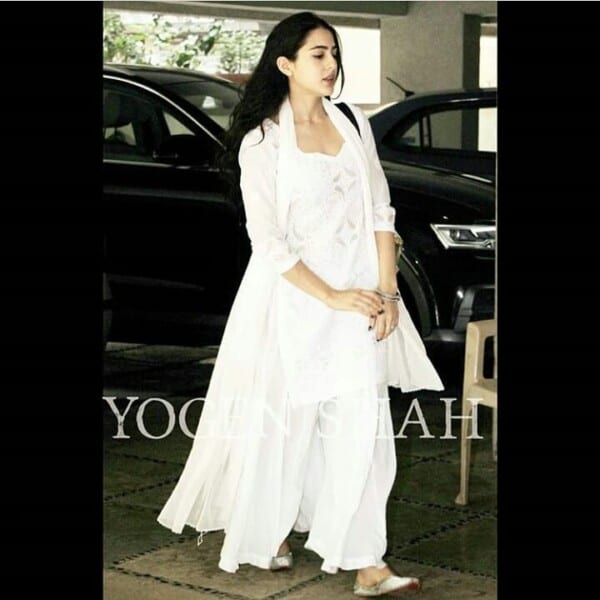 ↓ 14 – Hijab 
For those who wear a Hijab, should go with a simple, neutral colored one. You might want to save your fancy brooches for some other event and go with simple hijab pins. Another thing to be avoided are huge scarves styles. Keep it low and simple.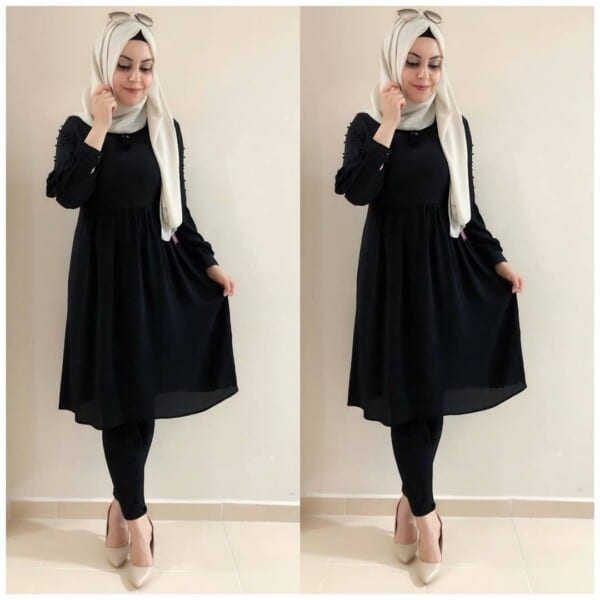 ↓ 13 – Shawls and Dupatta
If you are attending a Muslim funeral or one in South Asia it is preferable that you wear a dupatta or a shawl. Cover it around you, as the situation demands it.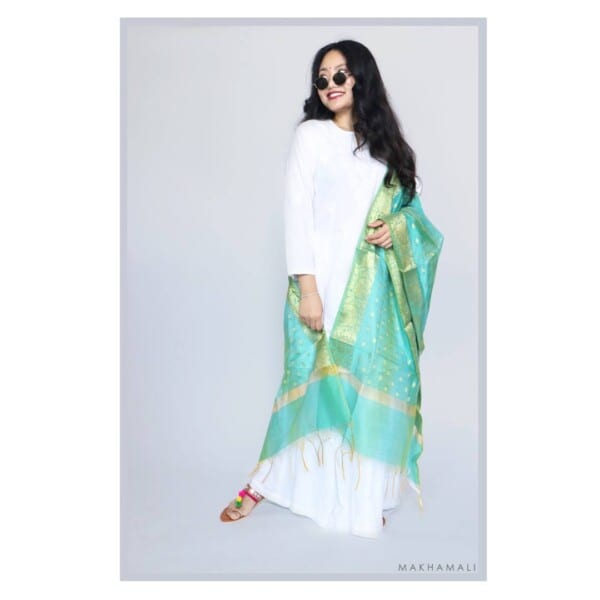 ↓ 12 – Black Tights 
You can replace your stockings with a stretchable pair of opaque tights to wear with your dress. Here are 14 Ideal Shoes to Wear with Tights.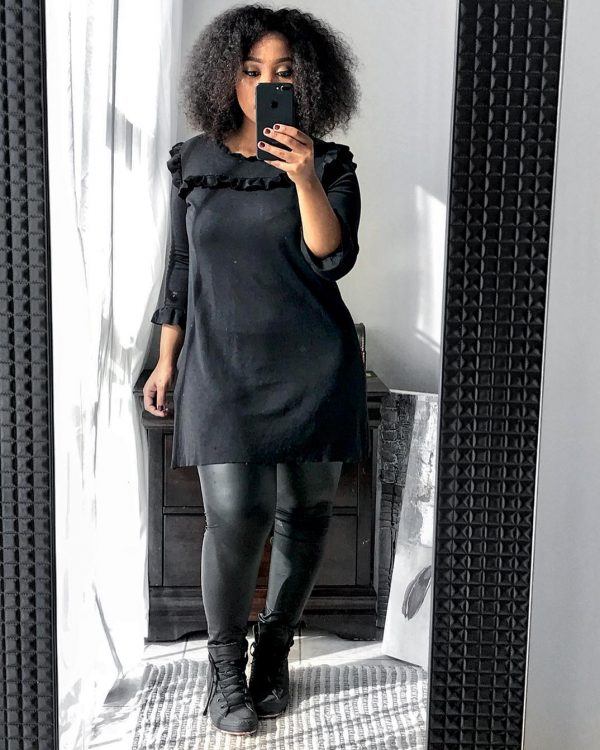 ↓ 11 – Keep Shoulders Covered
It needs to be kept conservative.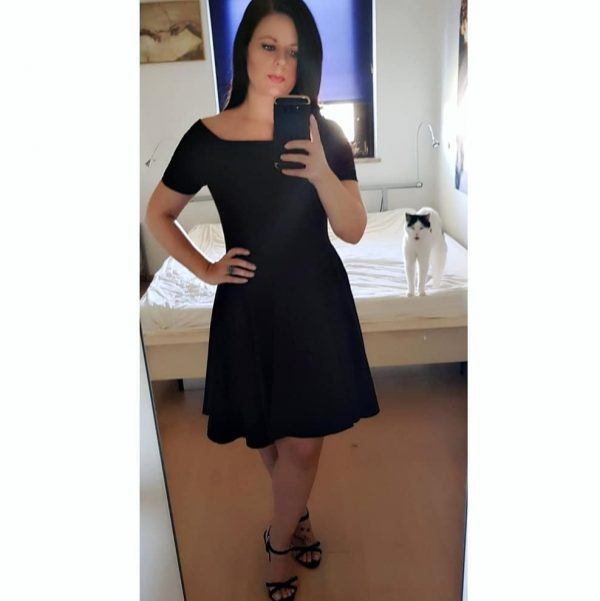 ↓ 10 – Avoid Wearing too much Makeup
Too much makeup is not suitable for a funeral. Go with nude shades of lipstick or shades of pink.
↓ 9 – Suitable Jewelry 
Jewelry is suitable for a formal look in Western cultures, but stay clear of any jewelry while attending funerals in India or Pakistan etc.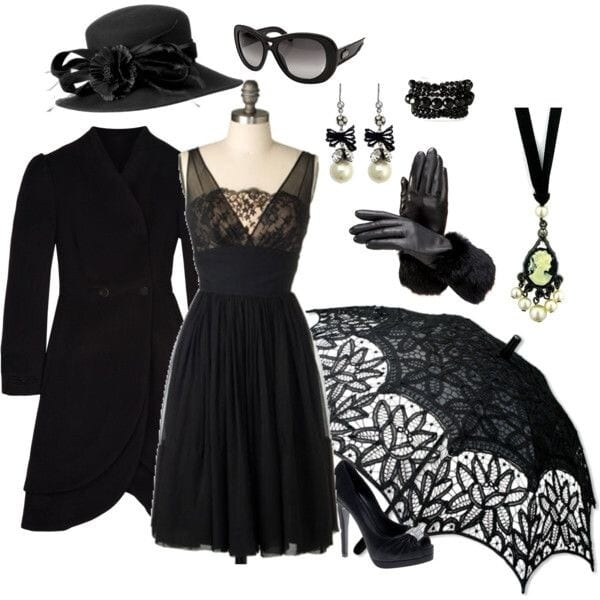 ↓ 8 – Casual Dress
If you don't feel like wearing a formal dress then a simple, casual one would do.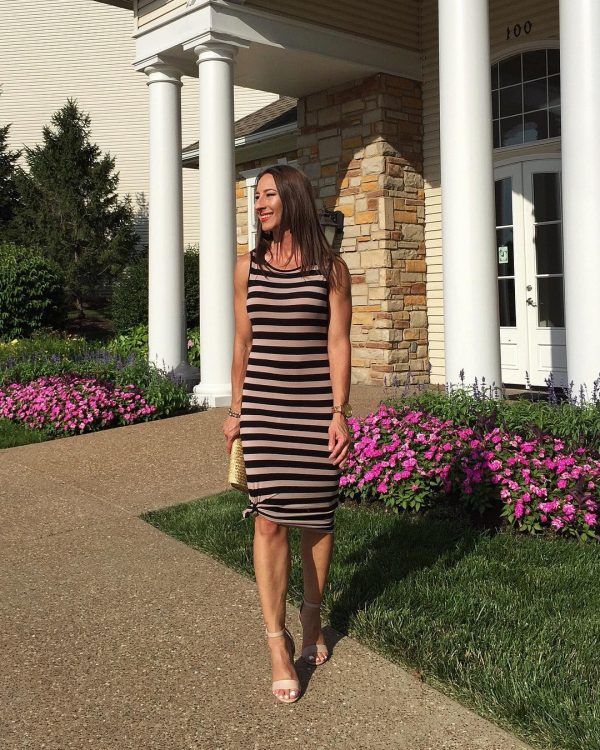 ↓ 7 – Appropriate T-Shirts
Stay clear of any graphic shirts, or ones with flashy logos.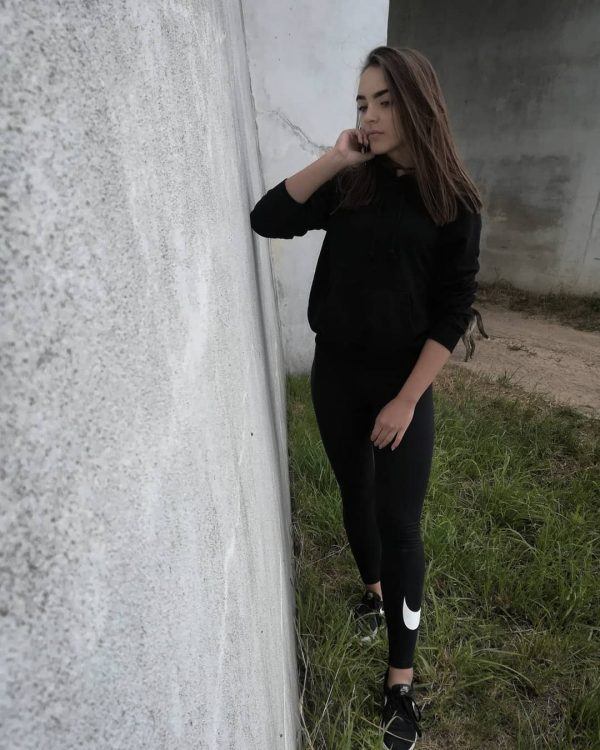 ↓ 6 – Victorian Outfits
Funerals were a huge thing in the past, with huge dresses and corsets. Along with laced umbrellas, hats, gloves, and whatnot. Widows were seen in extravagant veils, as well. If you need to go down that road then take it there. Here are 30 Different Ways to Wear Black Shirts.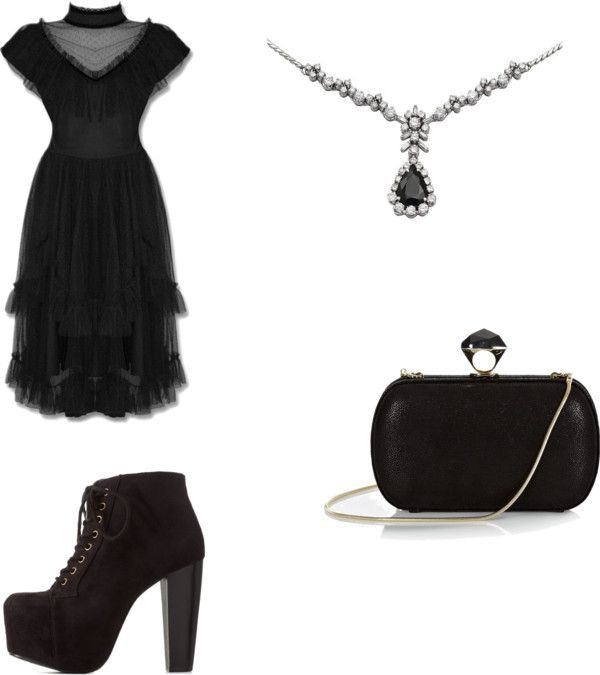 ↓ 5 – Bags 
Avoid flashy bags or ones with huge wild logos and chains.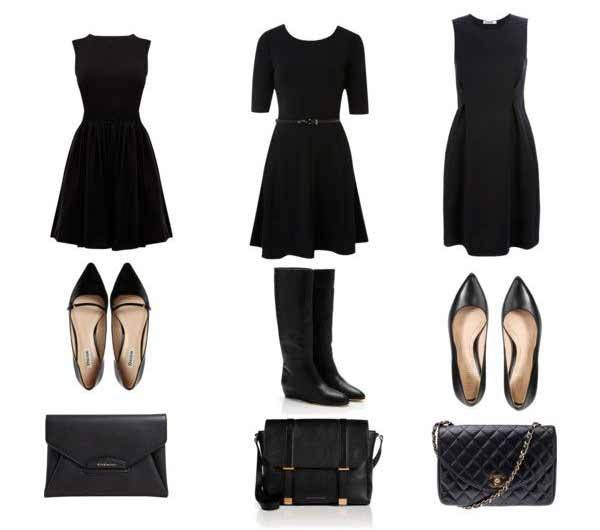 ↓ 4 – Veils
Veils were worn by Victorian women.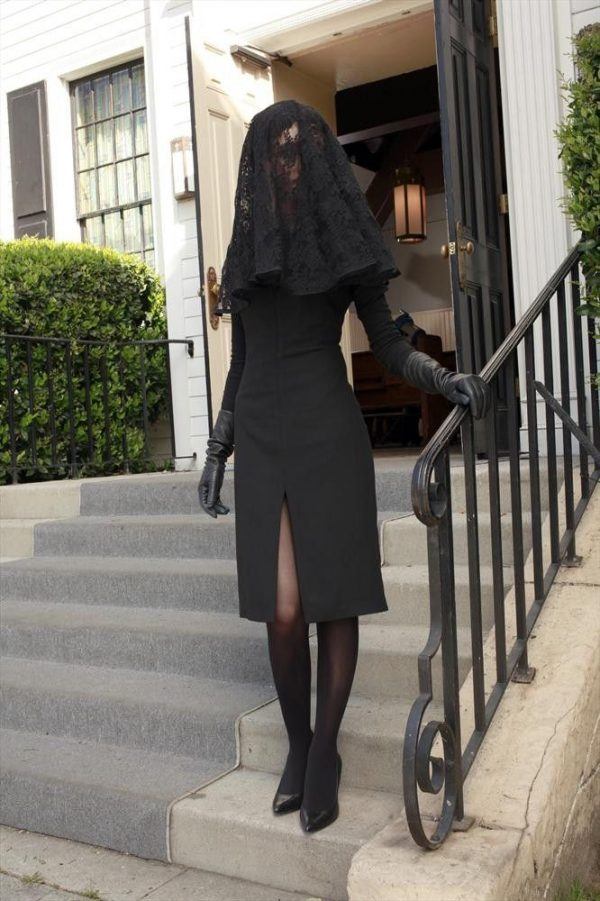 ↓ 3 – Memorial Service or Celebration of Life
Memorial services are held after the funeral, once the shock is over. These are more informal, but try not to wear something too sexy or revealing.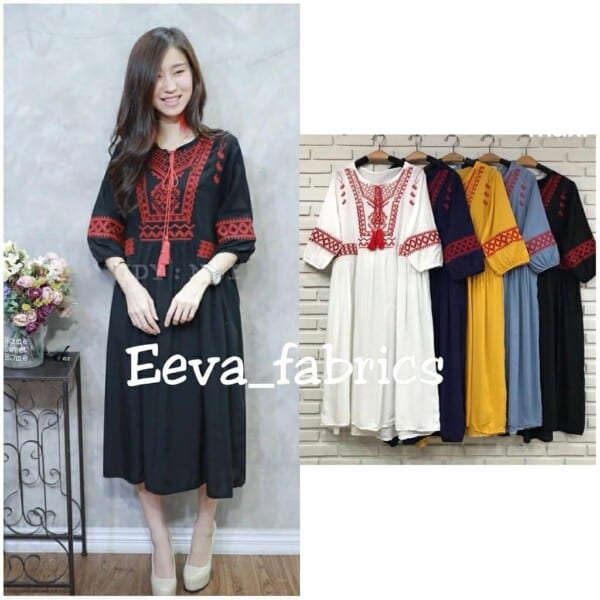 ↓ 2 – Denim
Jeans and denim jackets are a no on funerals. Funerals are a formal occasion and you don't want people laughing at your fashion sense.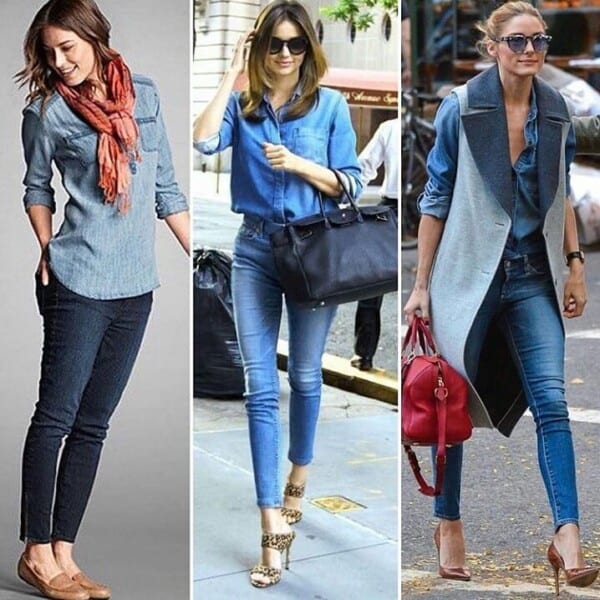 ↓ 1 – Permissible cloths
Cotton, organza, chiffon make the cut. Stay clear of silk, denim, satin etc,
Source: 30 Best Funeral Outfits for Teen Girls-What to Wear to Funeral