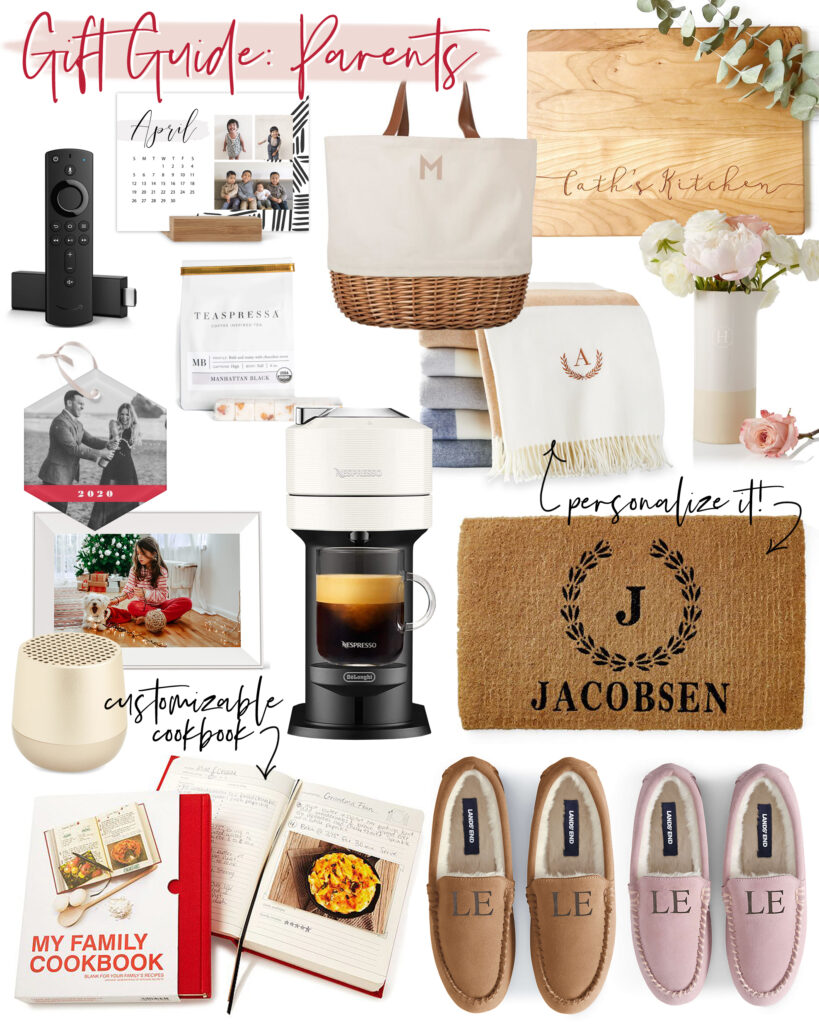 Fire Stick TV streaming device // photo calendar // picnic tote // custom cutting board // glass photo ornament // coffee-inspired tea // monogrammed blanket // ceramic pitcher // digital picture frame // bluetooth speaker // Nespresso coffee maker // personalized door mat // customizable family cookbook // men's slippers // women's slippers
Parents are so hard to shop for! They already have so much, and they rarely ever give you ideas for what to give them (at least mine don't!). Here are some creative gifts for parents and in-laws… most of these are personalized, because it shows that you put extra thought into their gift. Some of my favorites: this photo calendar, cozy monogrammed blanket and the monogrammed men's and women's slippers (I want those slippers for myself!). This customizable family cookbook is also super special – with blank pages for more than 80 recipes, you can work on filling in the pages with your family's favorite recipes and then pass it on to future generations.
Another great idea is this Fire Stick TV streaming device, which gives any TV access to Netflix, YouTube, Prime Video, Disney+, Apple TV, HBO Max, and more… and is super simple to set up and start using!
If you have any other creative ideas, we'd all love to hear them 🙂